Remember September 11, 2001
New York ~ Washington ~ Pennsylvania

Fly the flag to show your respect for the people who lost their lives
simply because they were Americans, and the rescuers who gave their lives trying to save others.
If you don't have a place to fly a flag, hang a small one in a window or in your car.
This flag is sized to accomodate most browsers and printers and should print on an 8.5 x 11 sheet of paper,
with some extra white space. Actual image size will vary, depending on your setup.
To print this flag: Right-click on the flag image, then select the print option.
Alternate method: select the image, then use your browser's File menu to select the Print option and Print Selection.
It's important to get the selection or you will print the whole page, including this text.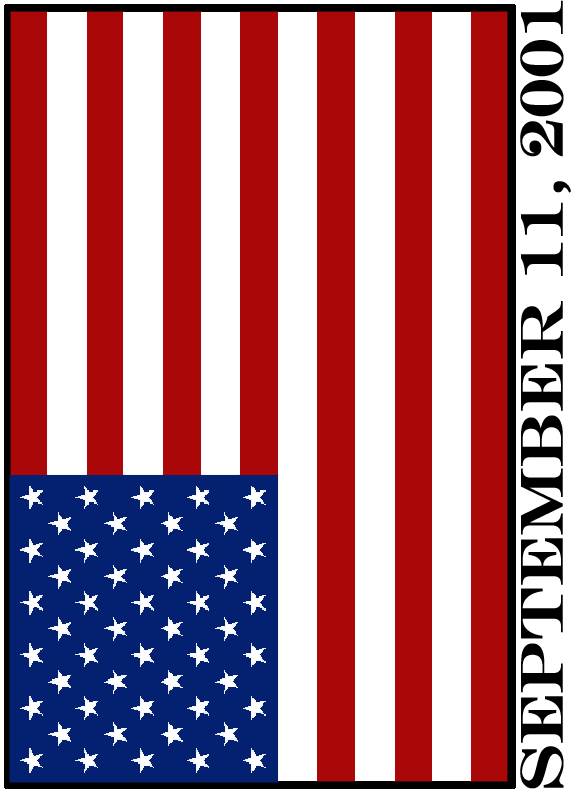 Feel free to copy this page's HTML, and paste it into your own.



Support freedom


© 2001&nbspSusan Jordan